Our services
WE DESIGN AND DEVELOP
INNOVATIONS

THAT LEAD TO

GROWTH.
recent projects
WE PROUDLY PRESENT OUR SOLUTIONS FOR
PLANT AND FOOD PROCESSING.
We realize high-tech automatization concepts for Enterprises aimed to grow.
TRAY SPACING
Rozemarijn Thoen
When the plants have grown enough they will need more space to grow. The cart can be manually placed into a Crea-Tech cart unloader, the cart will move to the robot position where a robotic arm will take four Crea-Spacer trays (a whole layer) out of the cart and put these on a conveyor. The trays will move to a pusher and will be pushed to a conveyor where the Crea-Spacer is erected. The trays will then move further to the tray table loader where the trays are loaded onto tables. When full tables will move to a multilayer system (Bosman Van Zaal).
Automatically place young plants wider
Very silent and low failure rate

Suitable for updates and expansion
Our machines
Forward Thinking In
Robotics, Engineering and Design.
latest news
ALWAYS IN
MOTION.
aasadmin
Crea-Tech operates internationally and obviously our customers are interested in which measures we have taken to avoid the infection and spread of the coronavirus (Covid-19). The National Institute for [...]


>> Read More
Maxime van der Laarse
Our annual visit to the Antoni van Leeuwenhoek (AVL) Cancer hospital this year was Friday, 15 November. We (Henk and Paul) arrived at 3:30 pm at the AVL hospital, [...]


>> Read More
about us
WHERE
WE

CAME

FROM.
We believe that automation leads to more labor, contributing to a better nature by producing more efficient and growing faster. The total productivity gains will come about only if people work alongside machines. That, in turn, will fundamentally alter the workplace, requiring a new degree of cooperation between workers and technology. Growth is the result of working together.
Career opportunities
JOIN
THE

CREA-TECH

FORCE.

The robots are coming, are you ready to join us?
Rozemarijn Thoen
Kom jij ons versterken als Allround Magazijn & Productiemedewerker?
Maxime van der Laarse
Staat de vacature waar je naar op zoek bent er niet bij, maar wil je wel graag bij Crea-Tech komen werken? Interesse? Solliciteer direct op onze open sollicitatie en join the [...]


>> Read More
some testimonials
What
clients

say about us.

Feedback is a critical component of successful collaboration.
Crea-Tech is important for the horticulture, as there are only a few companies prepared to take on new technical developments within our branch. Crea-Tech has become an important discussion partner for Spisa in improving technical solutions and productivity. The future winners are the companies that will embrace new developments in a focused manor to increase yield and reduce man hours. For us is Crea-Tech a partner in this evolution.
ULF JÖNNSON
Head of Development
Spisa Group
Thanks to the Crea-Tech system, we can now expand our company by 70%. The number of sortings has gone from two to 10 and the capacity has almost doubled. In addition, the system works virtually unmanned, which allows me to produce industrially while my employees can do more meaningful work. Crea-Tech proves to be a pioneer in innovative solutions, delivers advanced techniques of high quality that are save, easy to operate and future-proof.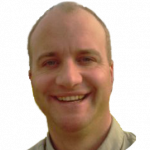 BJÖRN BUNNIK
Owner
Bunnik Vriesia's
As one of the world's biggest Lavender nurseries, we always need to act in the frontline and therefore innovation became a second nature. This aim for continuous improvement brought us seven years ago to Crea-Tech International. When we have a technical challenge, we contact Crea-Tech and share our ideas. We love the industrial quality and prompt service and the unique strength of Crea-Tech International is that they always deliver creative solutions.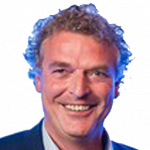 PAUL VAN DER SALM
Owner
Kwekerij Salm Boskoop